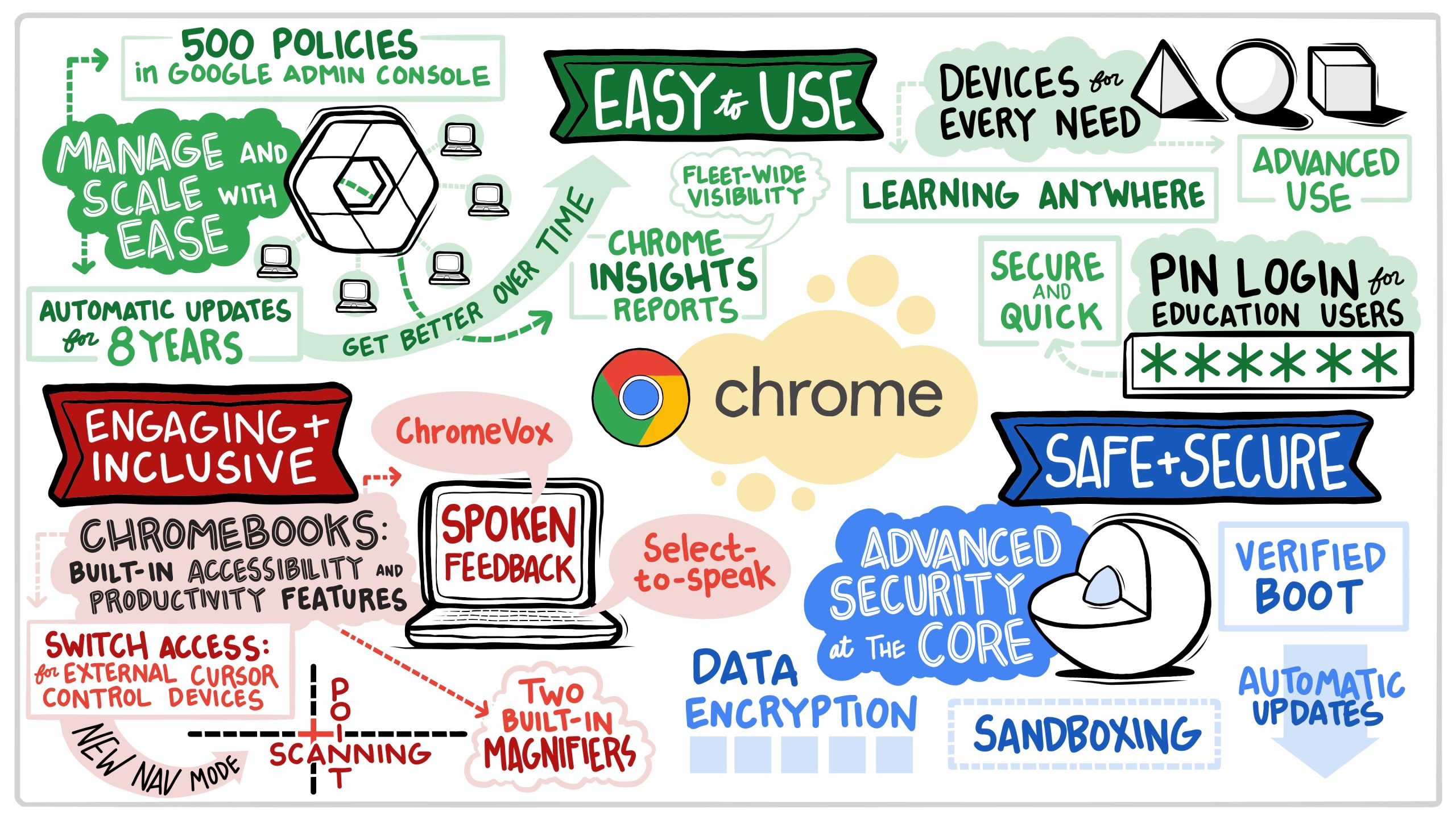 Google Chrome & Chrome OS
The IT landscape has changed forever over the past few years. The influences of IT touches everything on campus. As our education landscape continues to evolve - from physical classrooms, to remote learning, and hybrid of both - it is now more important than ever for IT to identify the right path to digital transformation, scale up device rollouts, and secure their learning environments, all while managing costs.
LEARN MORE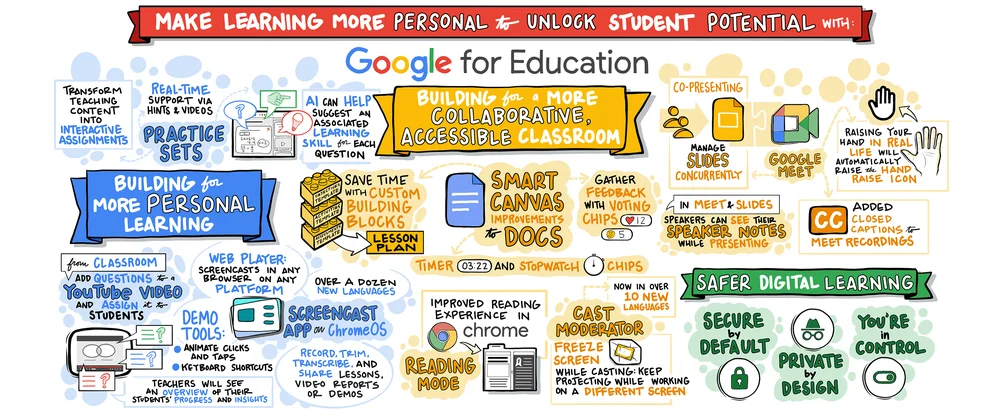 Transforming Learning with Snippets & How to Guides
Discover exciting features of Google Workspace with our easy Snippets and how to Guides. Explore helpful premium features to enhance your learning environment. Navigate through each interactive demo experience the key features of the paid editions of Google Workspace for Education. Click Learn more to have a look at the snippets created by C-Learning, a member of Delling Cloud.
LEARN MORE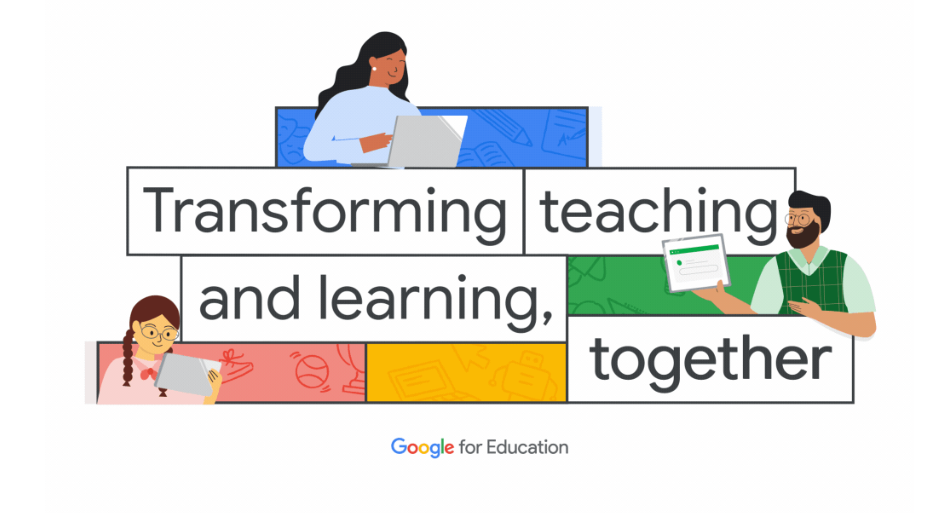 Spotlight on Teaching & Learning
Google Workspace for Education brings the most powerful set of tools to educators to help transform teaching & learning & enable every leader to bring innovation to their school at scale. Google Classroom helps to amplify teaching impact on student learning by streamlining coursework management, and enabling more ways to deliver differentiated learning. Discover the latest features coming to your favourite Teaching and learning environment, Google Classroom.
LEARN MORE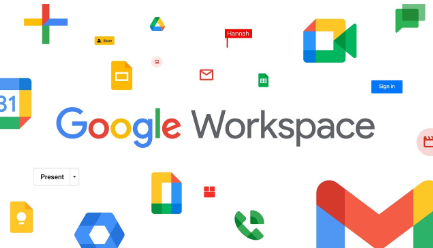 Latest research from experts across the globe
Google Chrome and Google Workspace for Education are two of the most popular and widely used solutions in education with millions of educators globally benefiting from the leading functionality provided for teaching and learning.
LEARN MORE
If you are interested in Google for Edcuation products, fill in the form below;