Google Workspace trainings for teachers and school staff
Google Workspace for Education is a large and growing platform with cloud-based productivity tools. Development is happening all the time and new functions are being added at a rapid pace. Online Partners' trainings quickly provide teachers and school staff with knowledge of Google Workspace for Education's various tools and how to use them to maximize educational work and collegial collaboration.
Education as part of organizational development
We believe that school development takes place all the time, regardless of the intentions of the principal or principal. In an organization without clear goals, clearly defined starting point and guidelines, school development takes place locally: in schools, in work teams and with individual teachers, and the result is a diversity of variants. Some of them are good, well-established in research and established practice. In the best case, good varieties get spread. In the worst case, they only exist with a teacher, in a classroom and the knowledge disappears when the teacher changes employer or retires.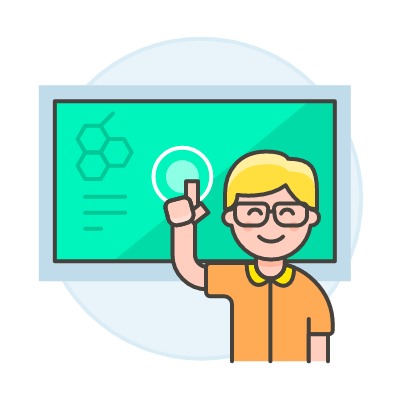 Basic
The basic education is aimed at all school staff who will use Google Workspace for Education in teaching and other daily work in the school.
Includes an introduction to Google Workspace and the basics of:
Gmail
Contacts
Calendar
Drive with document management
Chrome
Superstructure
The advanced course aimed at everyone who already uses the basic tools of Google Workspace for Education in their daily work. Content and layout are flexible and adapted as needed.
Includes the basics of:
Google Meet
Keep
Sites
Form
Classroom
Pedagogy and Methodology
This course is based on the daily work and exchange between teachers and students. We focus on classroom methodology but also take a closer look at how current research and students use Google Workspace for Education. The goal is for teachers to get a clearer picture of working with students based on the tools in Google Workspace for Education.
Administrator
The admin training is for people who are responsible for controlling the school's Google domain.
You will learn how to:
Distribute apps and settings
Specify a homepage for all users or groups
Block websites, eg Facebook
Inventory Management; which devices are used, which are in service
Block computers that have been stolen or lost
Pick out serial numbers and MAC addresses
Share Wifi settings and passwords
Lock and unlock functions
Advanced Administrator
Advanced Administrator Training teaches you how to set up your Google Workspace domain in a way that meets legal requirements without compromising on quality.
OU and groups
DNS management
Services and policies
App Management – Chromebooks
Session lengths and 2-factor authentication
Device management
Administration and roles
On / Off Boarding
Recess
The in-depth course is aimed at anyone who already uses the basic tools of Google Workspace for Education in their daily work.
Deepens the knowledge in:
Google Drive (permissions, lost files, cross-links, etc.)

Documents (link in Keep and Sheets, formatting, invisible tables etc.)

Presentation (link from Sheets, presentation view, "ask for feedback" etc.)

Spreadsheets (basic formulas, tabs, condition control, cell locking, etc.)

Google Calendar (sharing, balancing jobs and private calendars, etc.)

Gmail (filters, labels, sub-labels, advanced settings, etc.)
Delling Cloud as a long-term training partner for goal-oriented competence development
Online Partner, a member of Delling Cloud, has developed an effective method that is aimed at principals and schools and consists of three parts. Together, they contribute to building an organisation with the aim of creating interaction and understanding between different levels, building local knowledge and an organisation that grows organically over time.
Our solution is not a "quick fix". It is a qualitative, conscious, knowledge-enhancing and well-planned investment that aims to operate over a long period of time and in line with your overall development strategies.
In an organisation with clear goals, well-established values and clear guidelines, the local initiatives can be developed more quickly, in line with the goals and with a deeper understanding, if the principal and the staff provide the conditions for this.
A well-planned education process has a much greater impact than a hasty education. Therefore, we help and support you in everything from planning, implementation and follow-up of each training opportunity.
We help you take a holistic approach to the school's competence development that focuses on the work and creates a significant difference over time. Contact us today for more information.
Structure competence development
Online Partner's competence development method consists of the following elements:
Start

-up meeting – to inventory and plan
Basic training

– training for all staff
Supplementary

training – training for all staff
Pedagogy and methodology in the classroom

– education for all educators
Reconciliations

– after each training, did the result turn out as expected?






If you are interested in our training resources, fill in the form below